Photography of flowers is not going to be easy at this time of year in the Northern Hemisphere.
Predictably, my subject is Poinsettia. These were from my husband and daughter, purchased when they headed out to find a Christmas tree. They did a great job!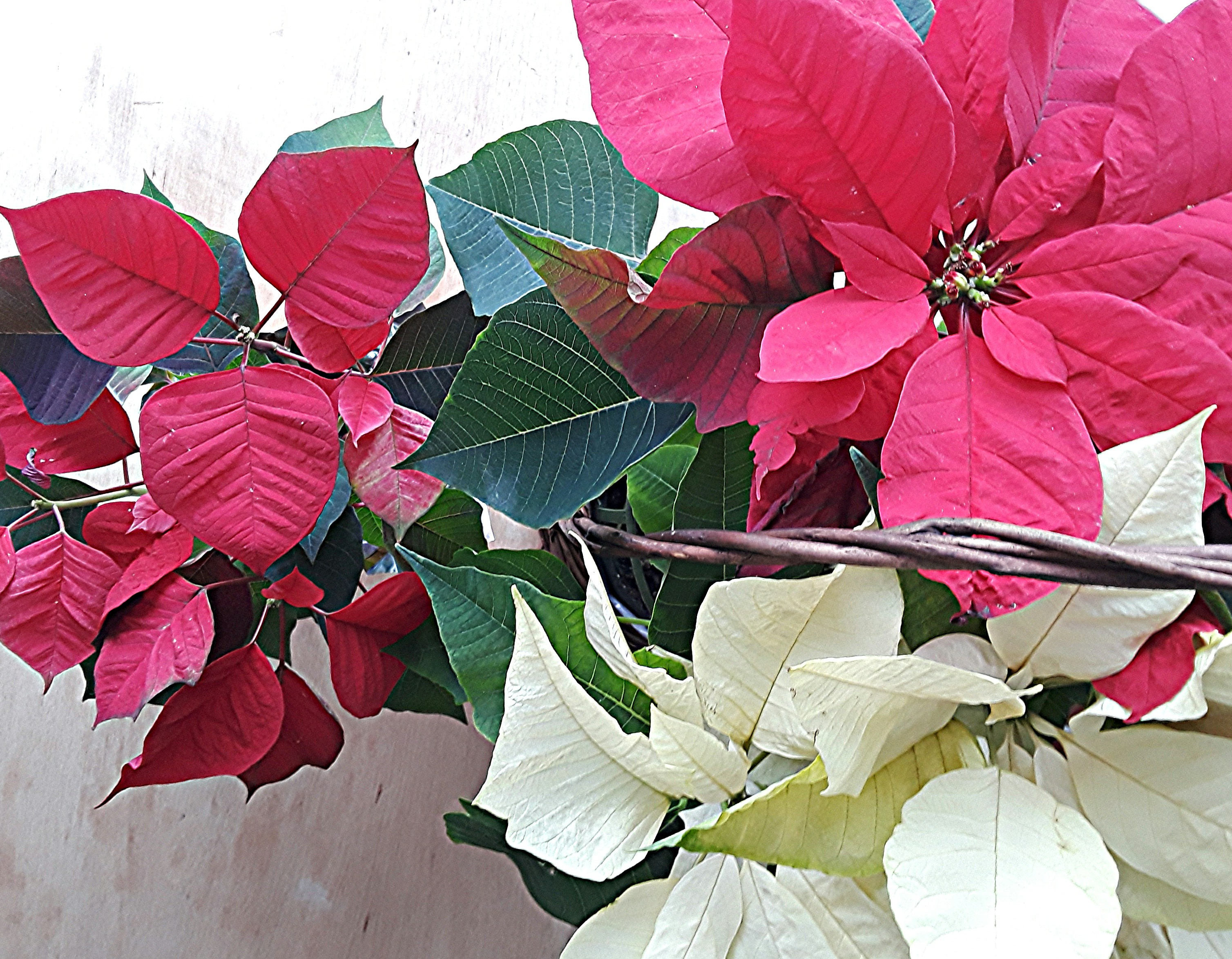 When using the photo editing software, I tried increasing the saturation and contrast to get a clear and vibrant red. It didn't work. This time, though, I actually tried decreasing the saturation and increasing the sharpness. I'm really happy with this result.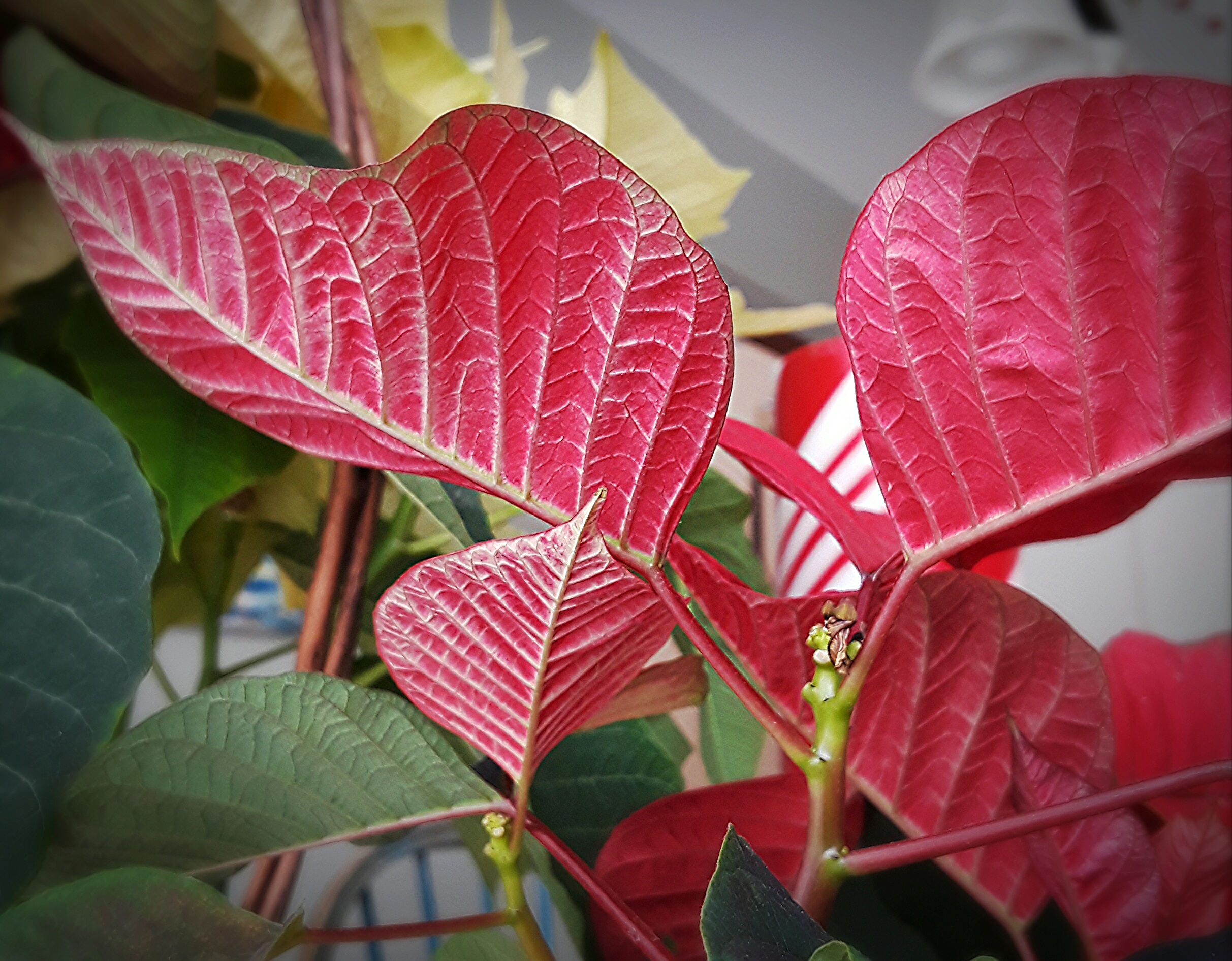 Of course, these flowers are not native to the United States. They are sensitive to the number of hours of daylight (photoperiodism), and change to their beautiful colors after being exposed to weeks of shortened daylight and increased darkness.
Reblooming will only happen if you can otherwise keep the plant alive!  I'm no expert at keeping tropicals alive, so its back to the greenhouse each December.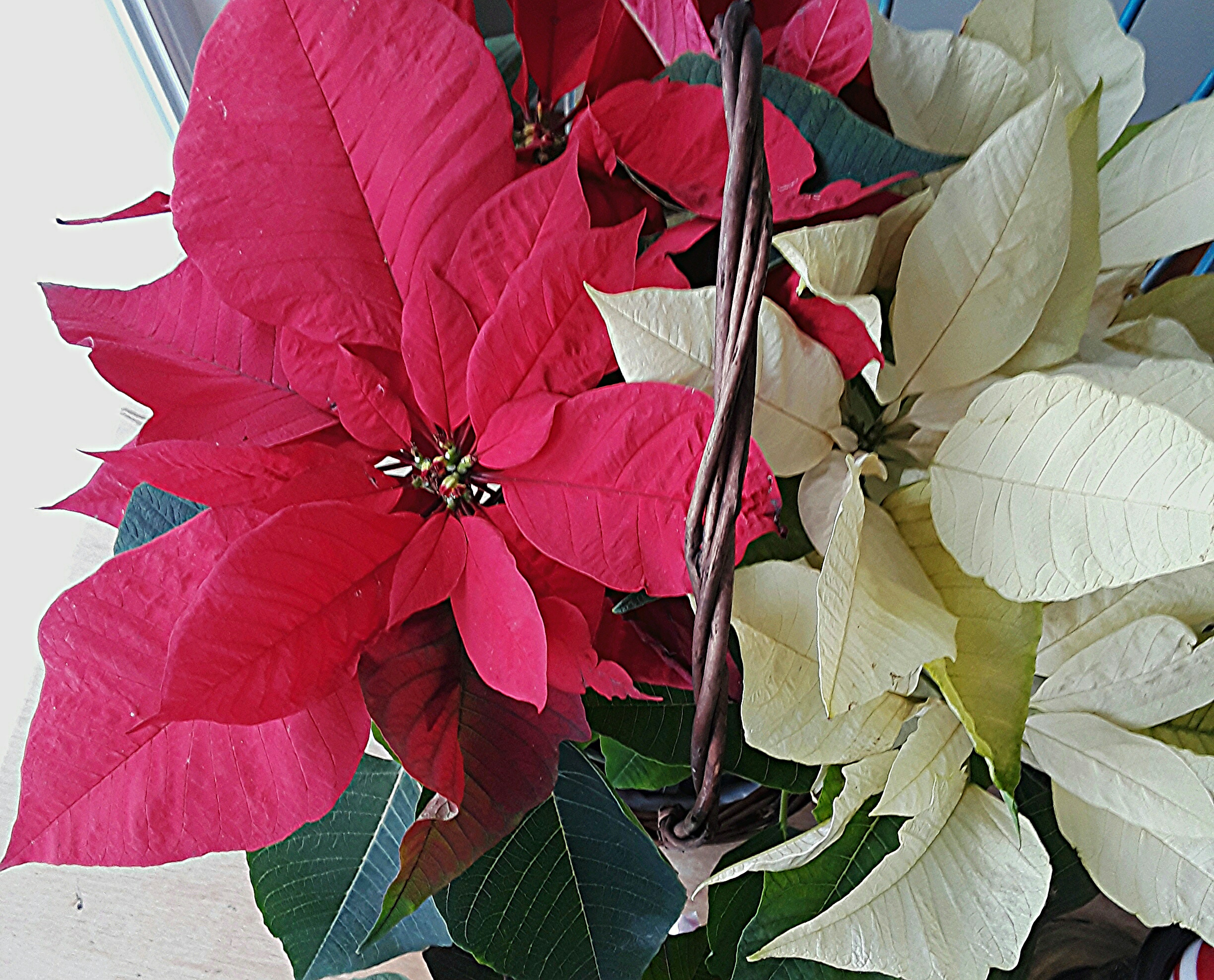 For more flower photography from around the world, visit Cee's Photography!
?
© 2017 auntjoannblog.com. All rights reserved. See Legalese tab for permissions.