Springtime sales are in full swing, don't wait to snag these winners!
This post contains affiliate links.  Click on the photos for item details.
White jeans
Jackie O. knew the secret, and now, you do, too! White jeans, especially skinny white jeans, make you look long and lean.  Why?  The light reflects off of them and hides bumps and folds; the denim shapes you; the slim silhouette is more flattering than loose, baggy pants.  Just don't do a crop jean if you are short – it will make you look shorter.  Ankle length is best.

Released Hem Skinny Jeans CASLON®
Regular & Petite, were $79.00, now $47.40
A slightly split, raw and released hem adds trendy charm to these flattering cropped skinnies.
Long pendants
Long pendants draw the eye down, giving your torso a longer look.  It's nice to have something beautiful at the end of that line, like this sparkly number from Kate Spade!

night sky pendant necklace, KATE SPADE NEW YORK
 Was $128.00, NOW $76.80,40% off, Free shipping
A halo of candy-colored jewels surrounds the glitter-speckled stone that anchors this long and elegant necklace.
Eye-catching Accessories
A bold accessory creates a focal point; but, keep it simple with the rest of your outfit.  Too many distractions create a dumpy, old lady look. For great advice on accessorizing with animal prints, visit LaBeaute!
Marlena Genuine Calf Hair Foldover Clutch,SOLE SOCIETY
 Was $79.95, Now $55.96, 30% off
A sleek fold-over clutch in leopard-printed calf hair adds instant polish to any ensemble.
Anything A-Line
The A-line silhouette is universally flattering, and almost a necessity if you are petite, as flowing garments can be overwhelming.
This ponte coat can see you through three seasons, so it is a great investment.  It's classic design won't go out of style, and the neutral color pairs well with jeans (shown on model) or dress pants.

Kenneth Cole A-Line Ponte Coat, KENNETH COLE NEW YORK
 Was $198.00, now $129.90, 33% off  Free shipping
A water-resistant ponte knit brings supple comfort and season-spanning versatility to a notch-collar coat polished with timeless tailoring.
A Beautiful, Proportionate Bag
Purses should be chosen to compliment not just the colors you are wearing, but also your frame.  Be sure to look at the purse in a full length mirror, and hold it the way you will when you are actually using it.
Is it too big on you, so that you look like you are playing dress up?  Too small, making you look like a hulk?  Cross-body bags that have long straps should adjust so that the bag is not settling on a part of your body you'd rather not accentuate.
COACH Pebble Chain Prairie Satchel
Now $195.00 
Orig. $325.00
Tone-on-tone
Wearing the same color top and bottom creates a long line, whereas breaking up color can make you look shorter and stockier. That's why suits are always a good choice when you want that polished, put together look.
It also helps to keep shoes in a neutral tone!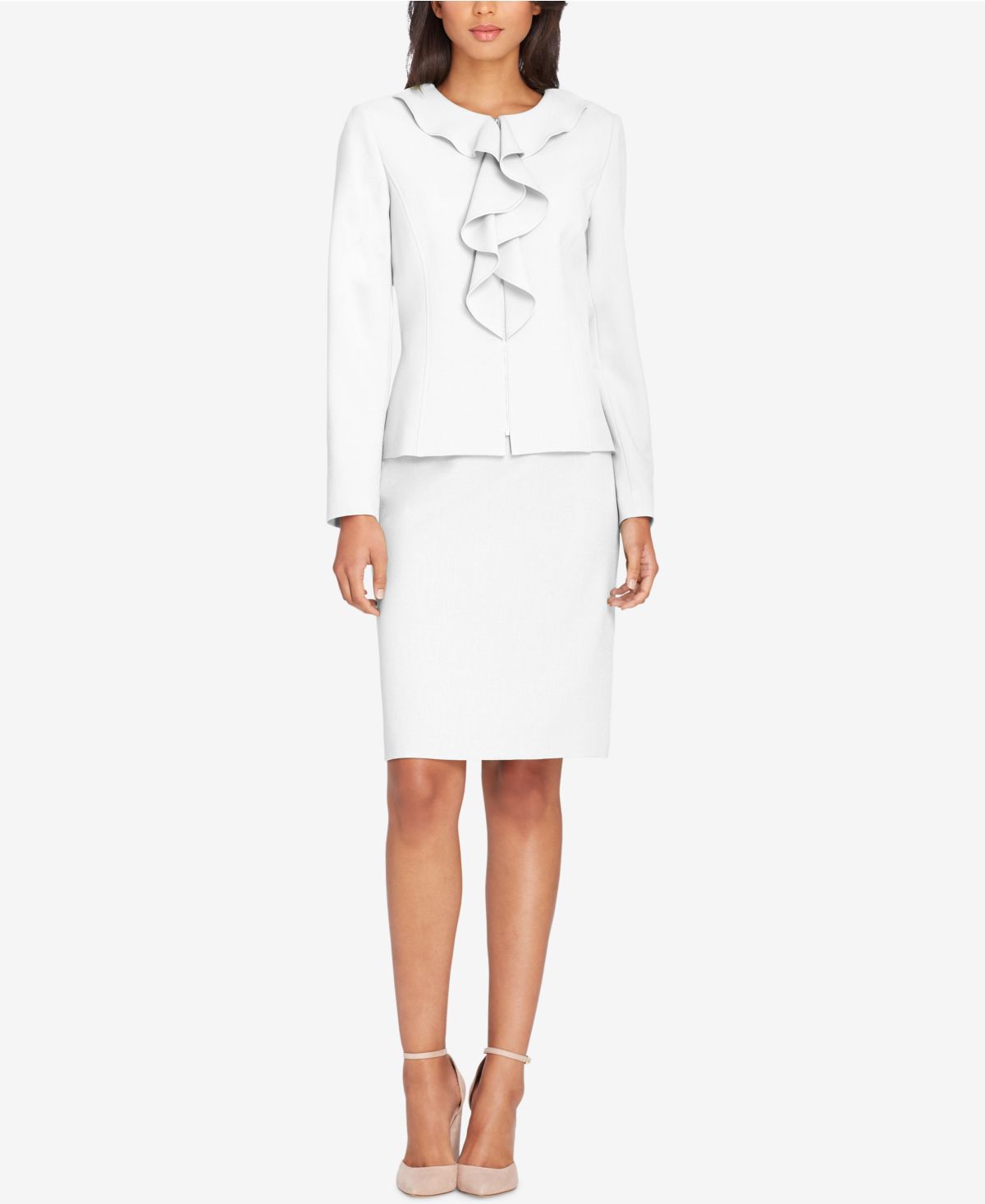 Sale $139.99 
Was $149.99 
Reg. $280.00
Happy almost spring!
♥  -Jo
This post contains affiliate links, which means that I may receive a small commission from the merchant, if you should choose to purchase.
©
2018
auntjoannblog.com. All rights reserved. See Legalese tab for permissions.