You can't go wrong visiting Stan Hywet Hall in Akron, Ohio, no matter the season.
It's a popular Christmas-time destination, as the house and gardens are lavishly decorated and get you into the holiday spirit.
But the gardens in summer are also a sight to see, winding around the mansion on seven acres, including ponds, pools, a tea house, and glasshouse.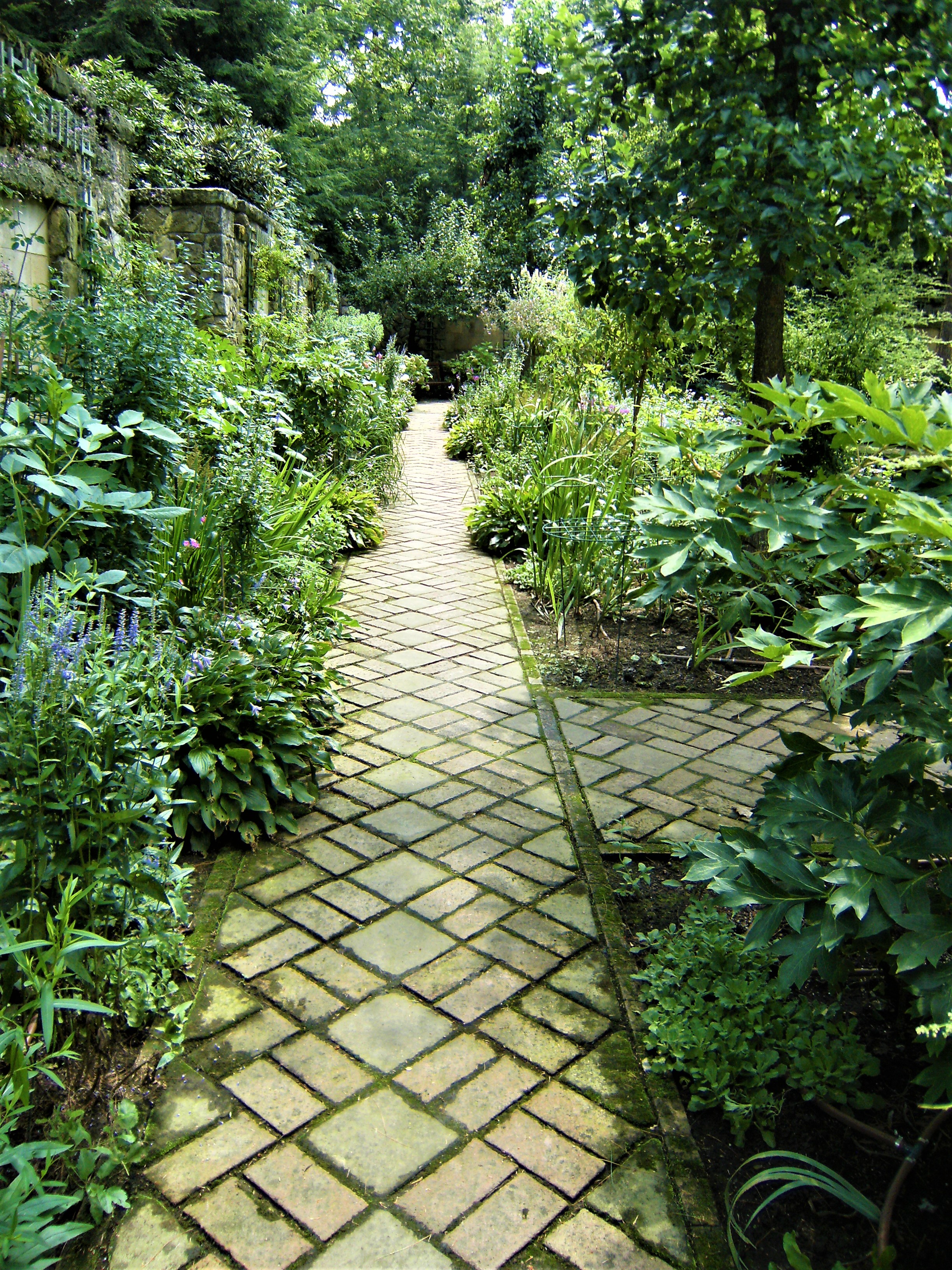 Every detail of the mansion and garden was meticulously planned and expertly crafted.  Even the brick paths show flair, as the patterns are set on the diagonal, urging you to linger.
If you have a chance, visit this magnificent manor.  This is one home and garden tour worth your time.
Cee's Fun Foto Challenge: Diagonal lines
?
© 2018 auntjoannblog.com. All rights reserved. See Legalese tab for permissions.