We are eager to go, and then eager to come home again.
This is the conundrum of going on vacation, or "holiday," if you like.
I worked hard in the garden before we left, pulling weeds, cutting grass, planting and transplanting, positioning sprinklers.  It looked really good.  And, that is saying a lot, because I'm very critical of my garden.
We were gone eight days, but I'd call it ten, because when I got home it was in the wee hours and the next day was a blur.
When my focus returned, I could tell that the garden had been on its own for awhile.
Proud Parent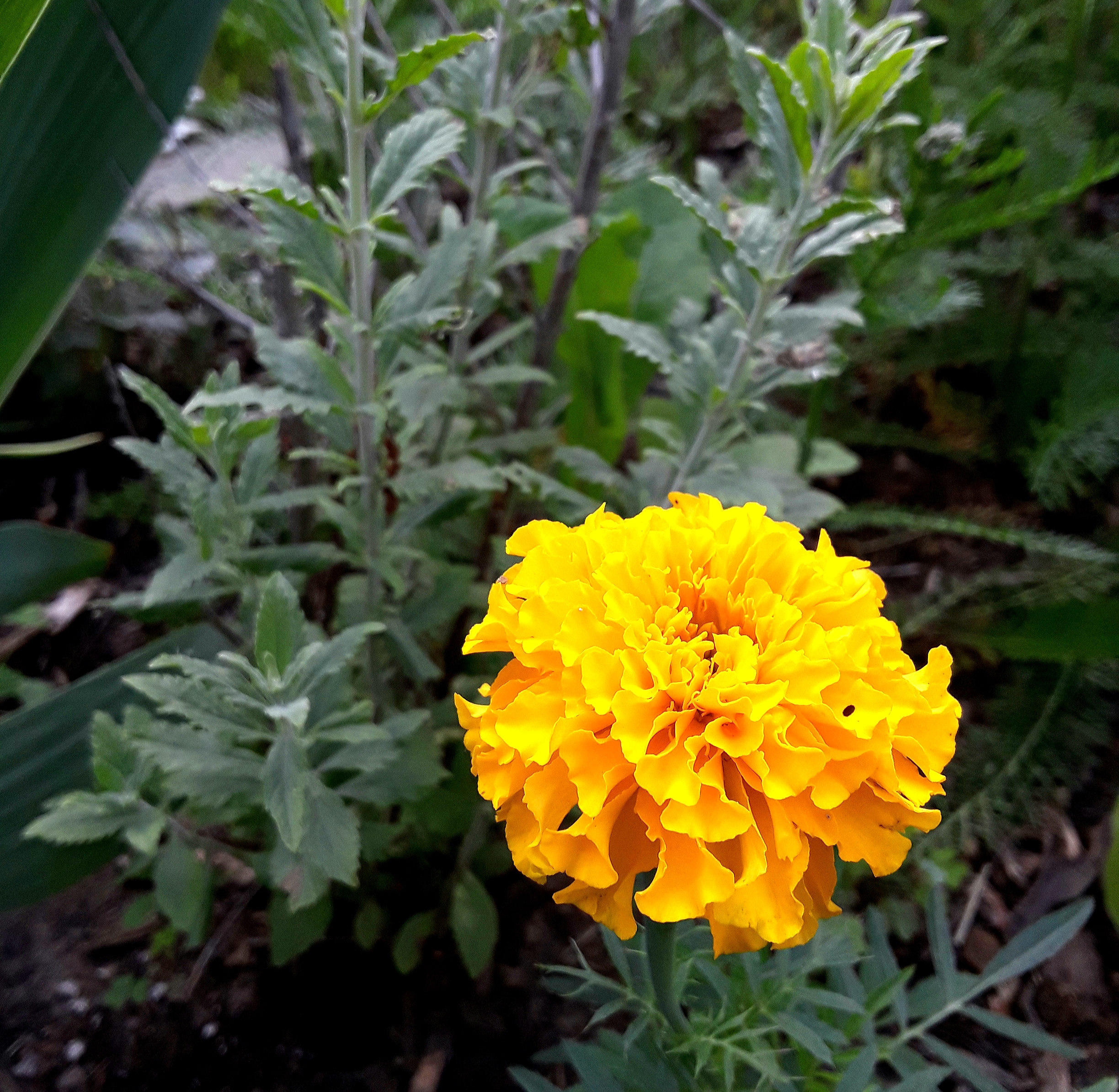 It's a "proud parent" feeling when you see a bloom on a plant you started from seed.  No one is quite as impressed by the bloom as I am.
Return of the Sawfly Larvae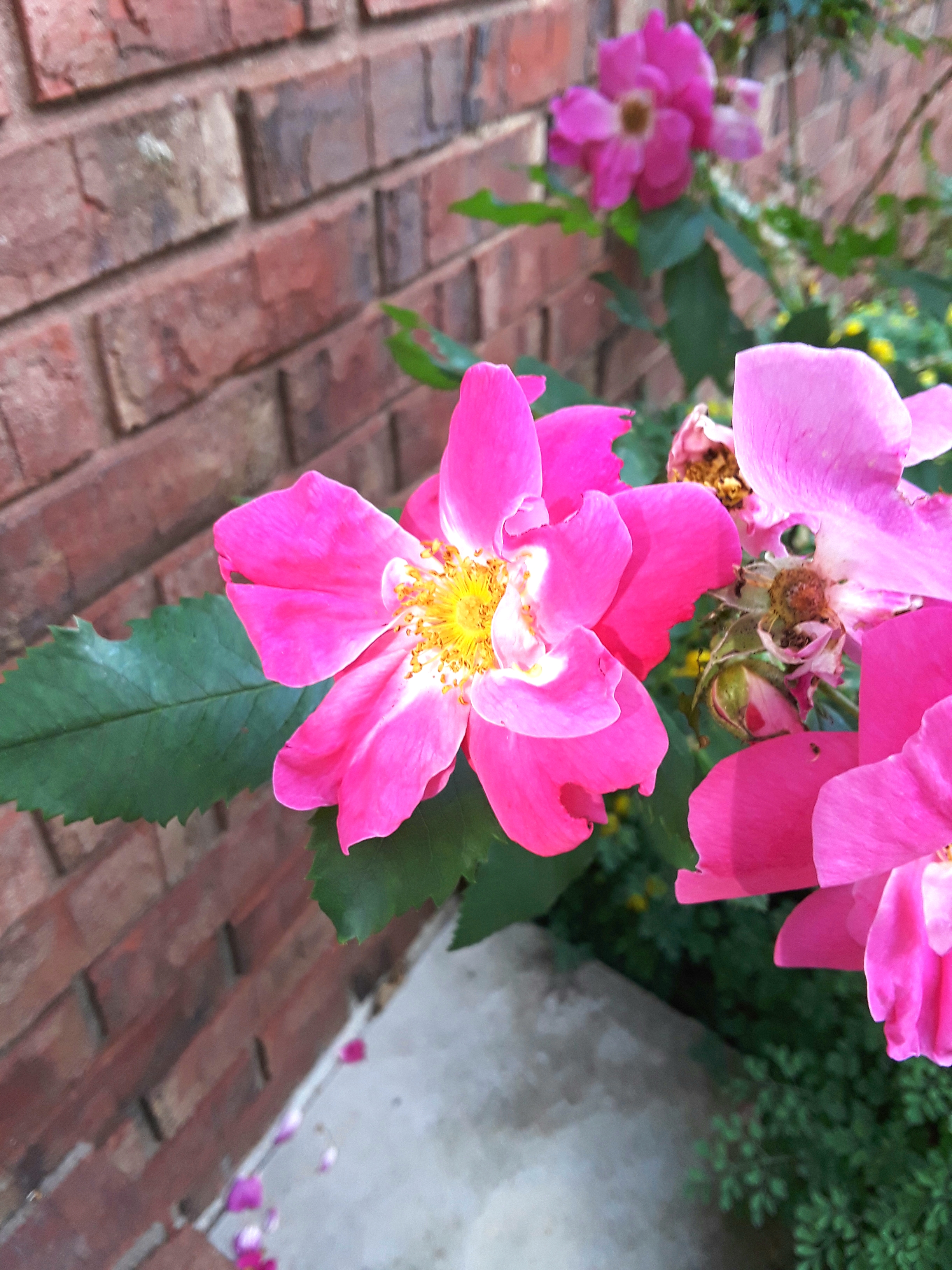 I thought that insecticidal soap had eliminated the sawfly problem on the roses, but they made a comeback while I was off guard.  At least, the last few blooms were spared.
Our Garden's 'Heritage'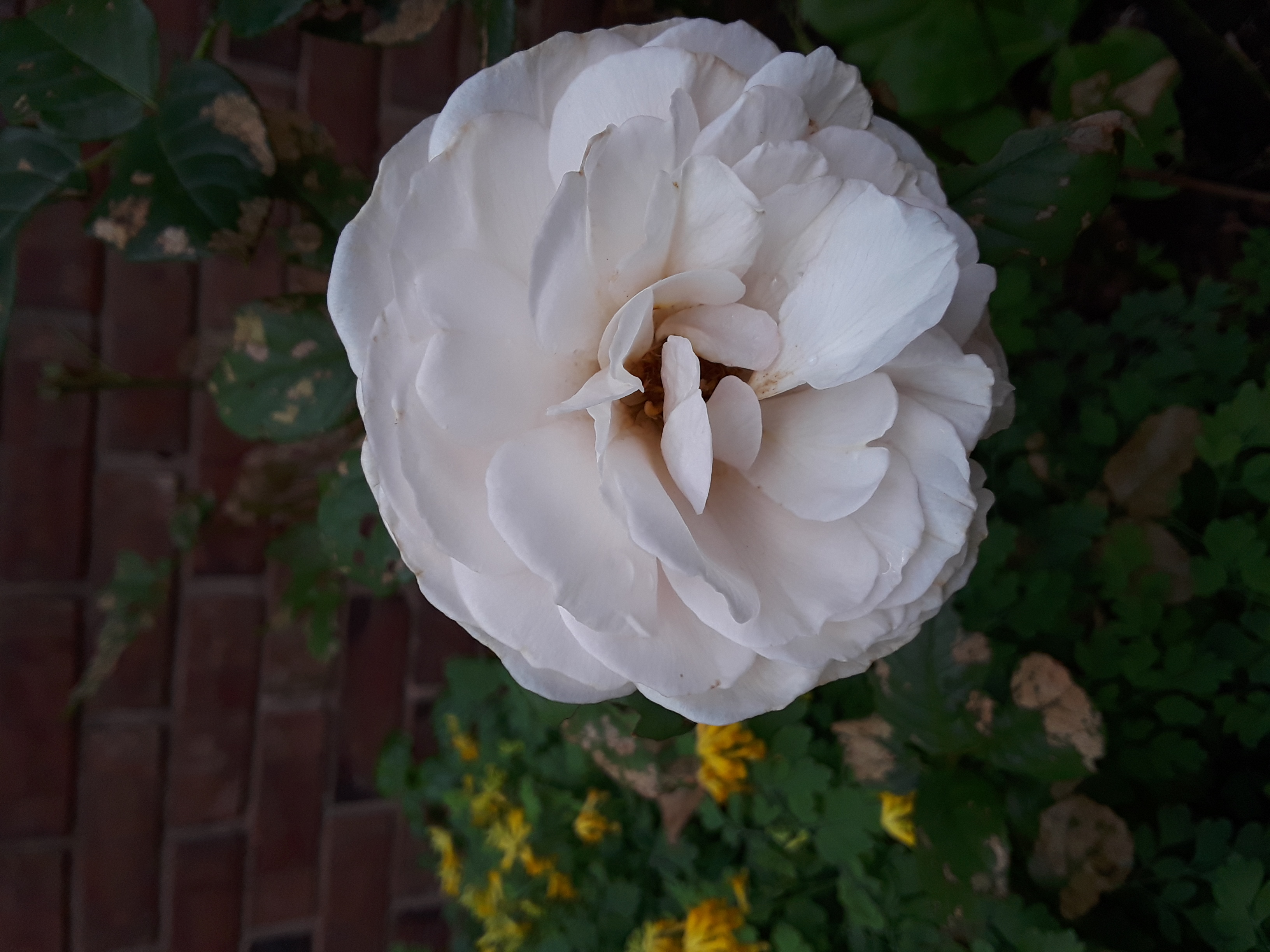 Blame It on the Rain
The hosta have exploded in the garden, protected from browsing.  At first glance, the leaves look like they've been enjoyed by slugs.  In truth, we had a hail storm a month ago, and the hail tore into the leaves!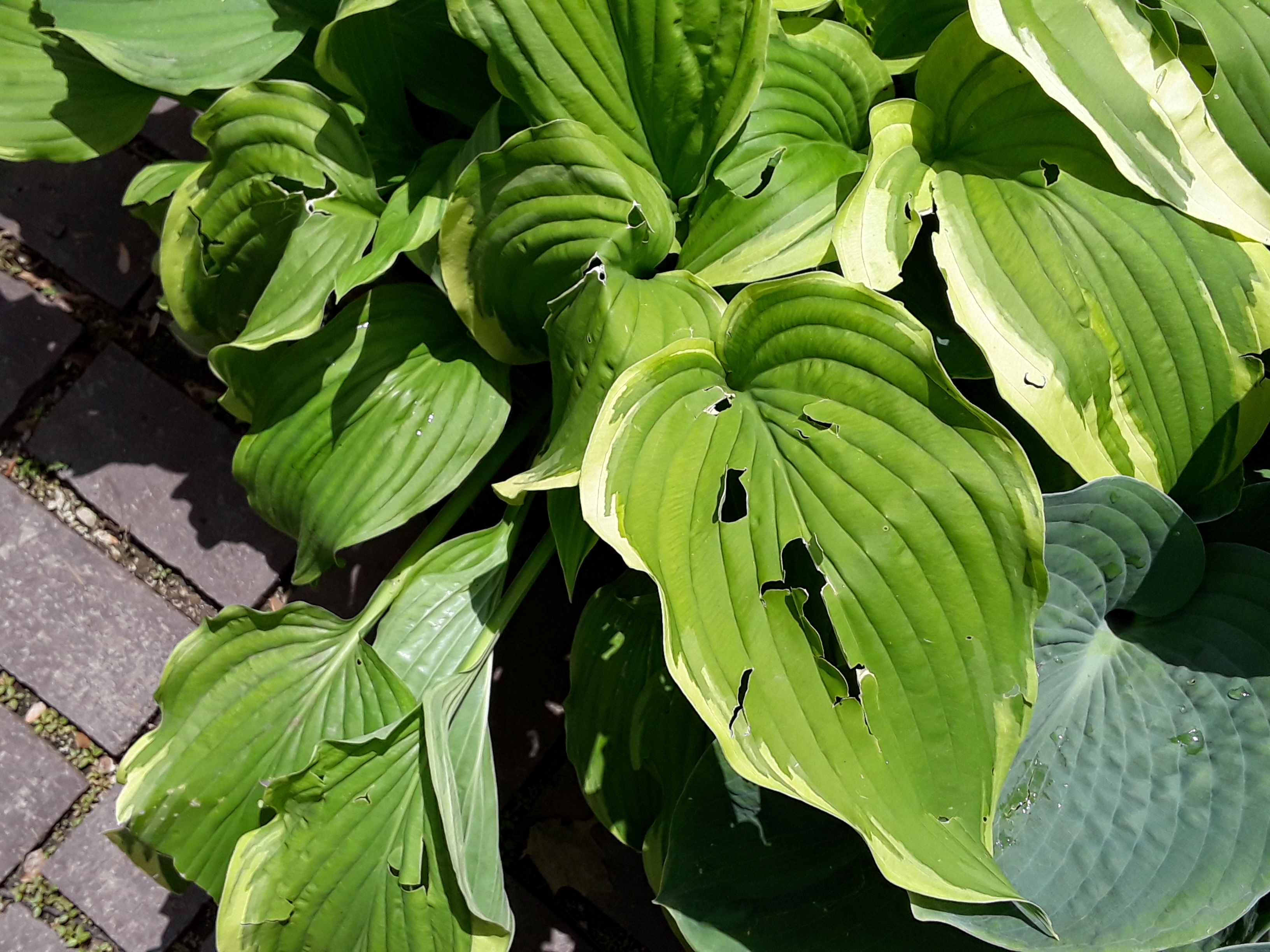 The Garden Star
We arrived home in time to see penstemon 'Husker Red' in full bloom.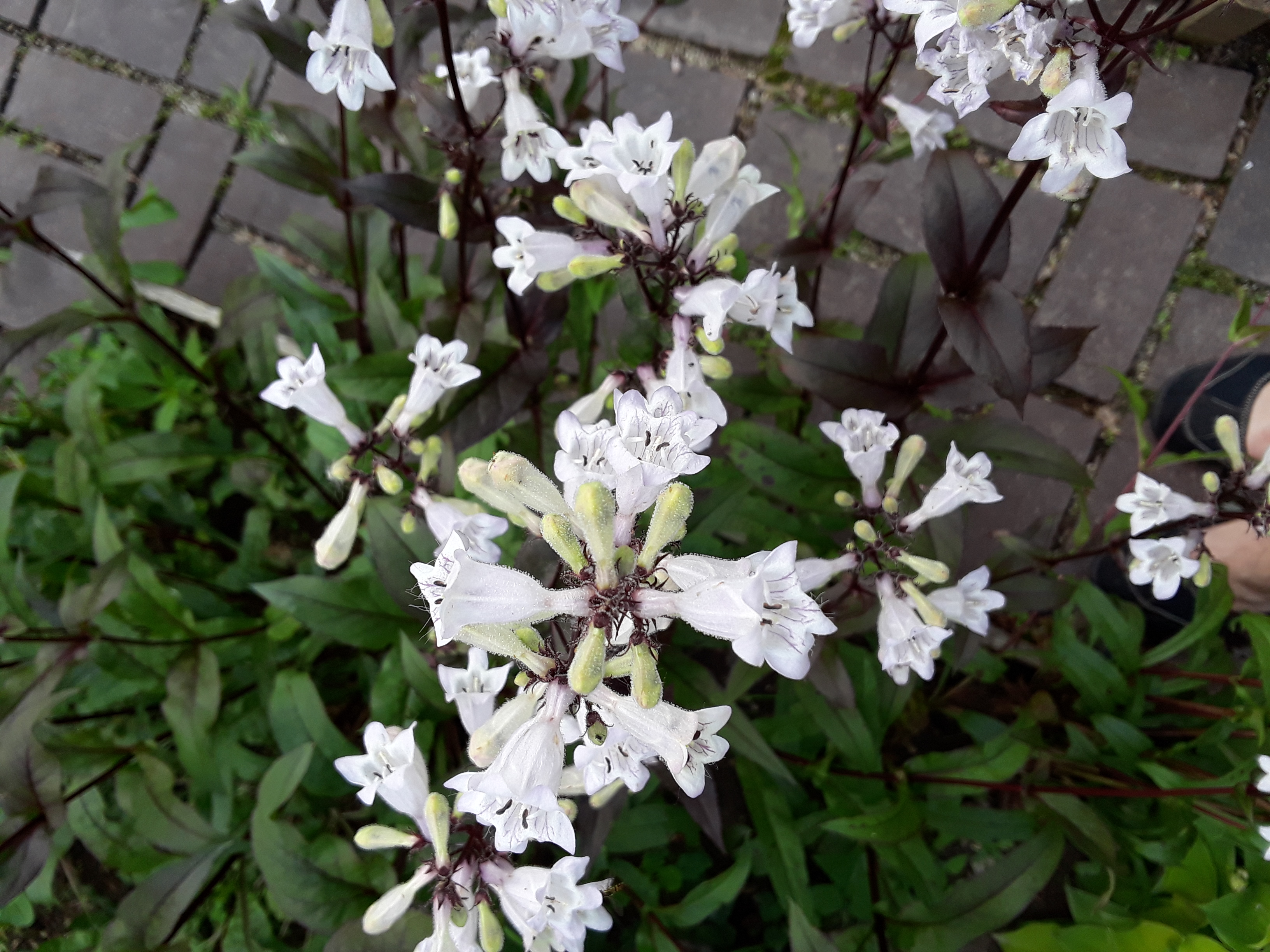 And Garden Co-star
Nepeta, planted just last year, provides a frilly lilac background in the flower border.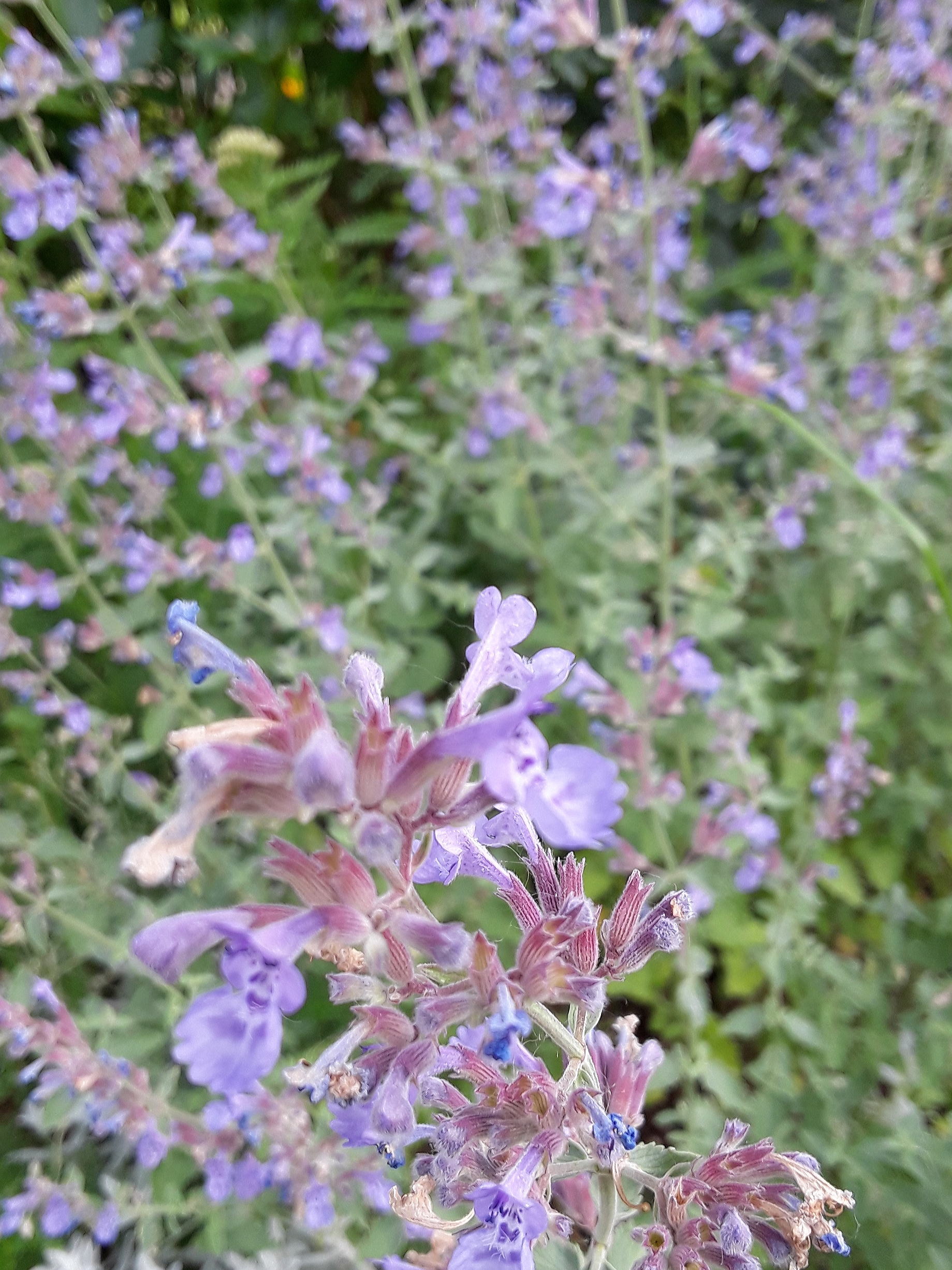 That's the show for this week.  Visit our host, The Propagator, for garden news and views from around the world.
© 2018 auntjoannblog.com. All rights reserved. See Legalese tab for permissions.