We've had heat, like many other locales, but fortunately we've also had plenty of rain.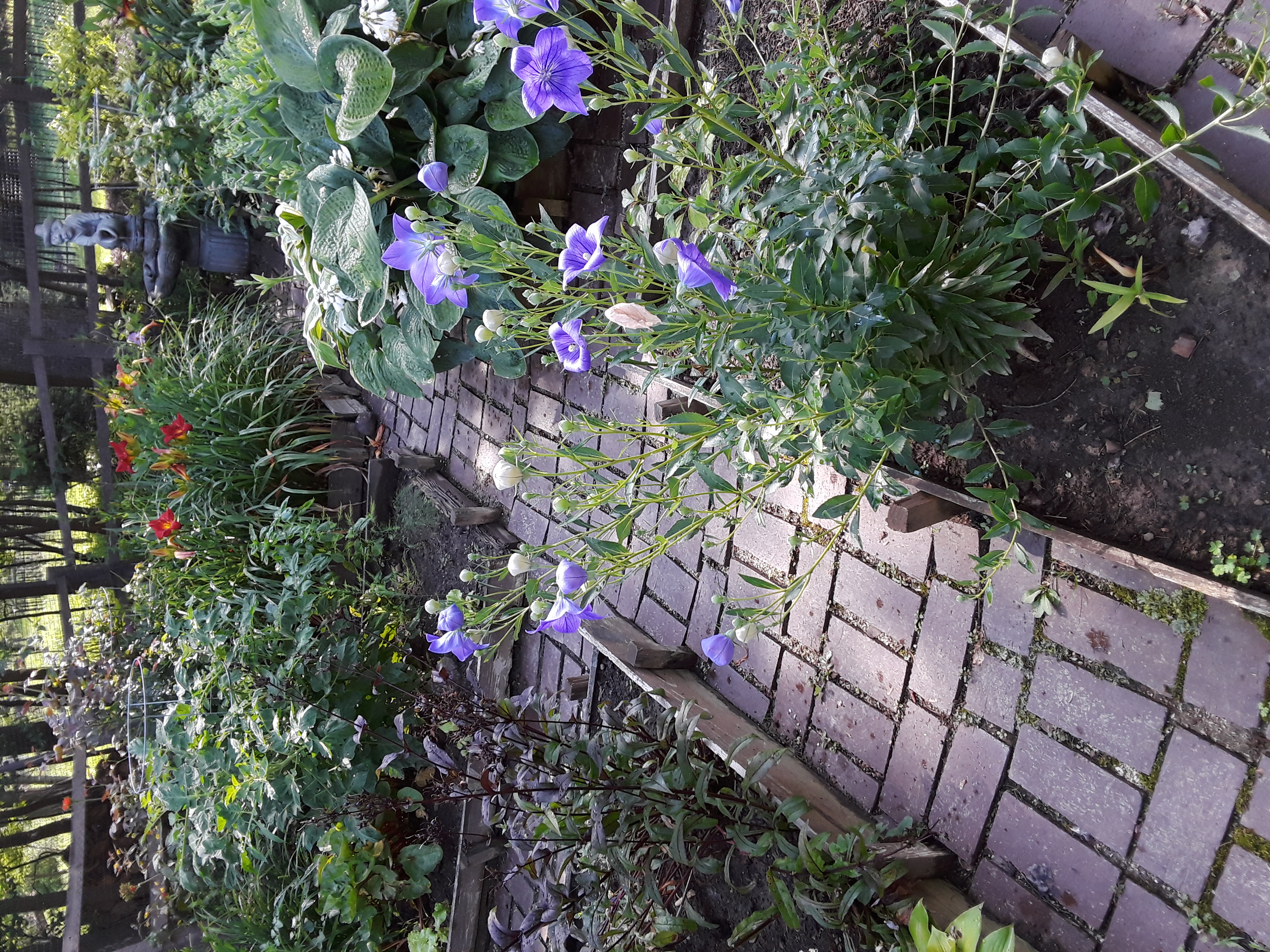 The plants are loving it, and since the garden is shaded for part of the day, most of the plants are thriving.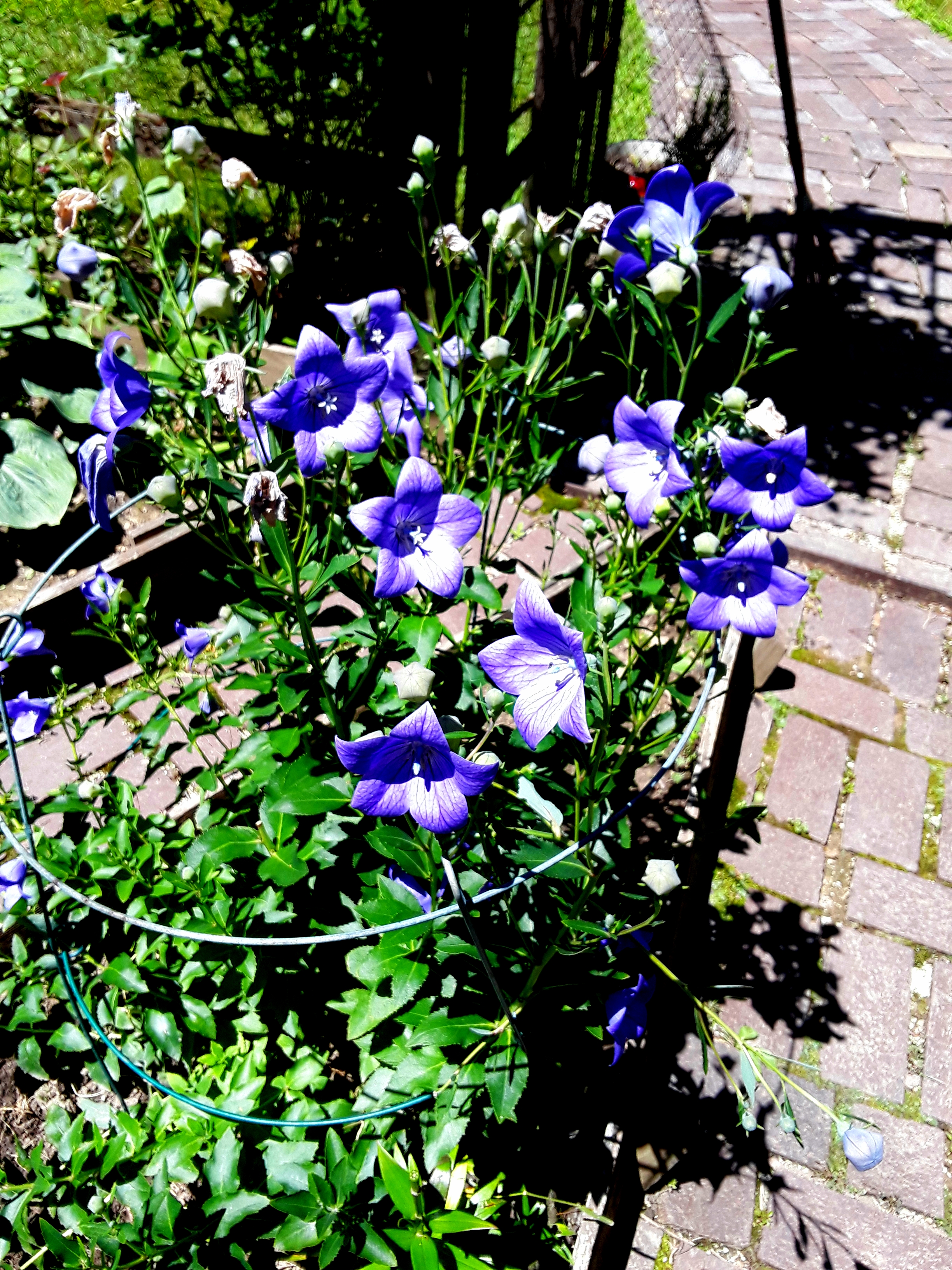 Using peony hoops to hold up the balloon flowers (Platycodon grandiflorus) has been working well.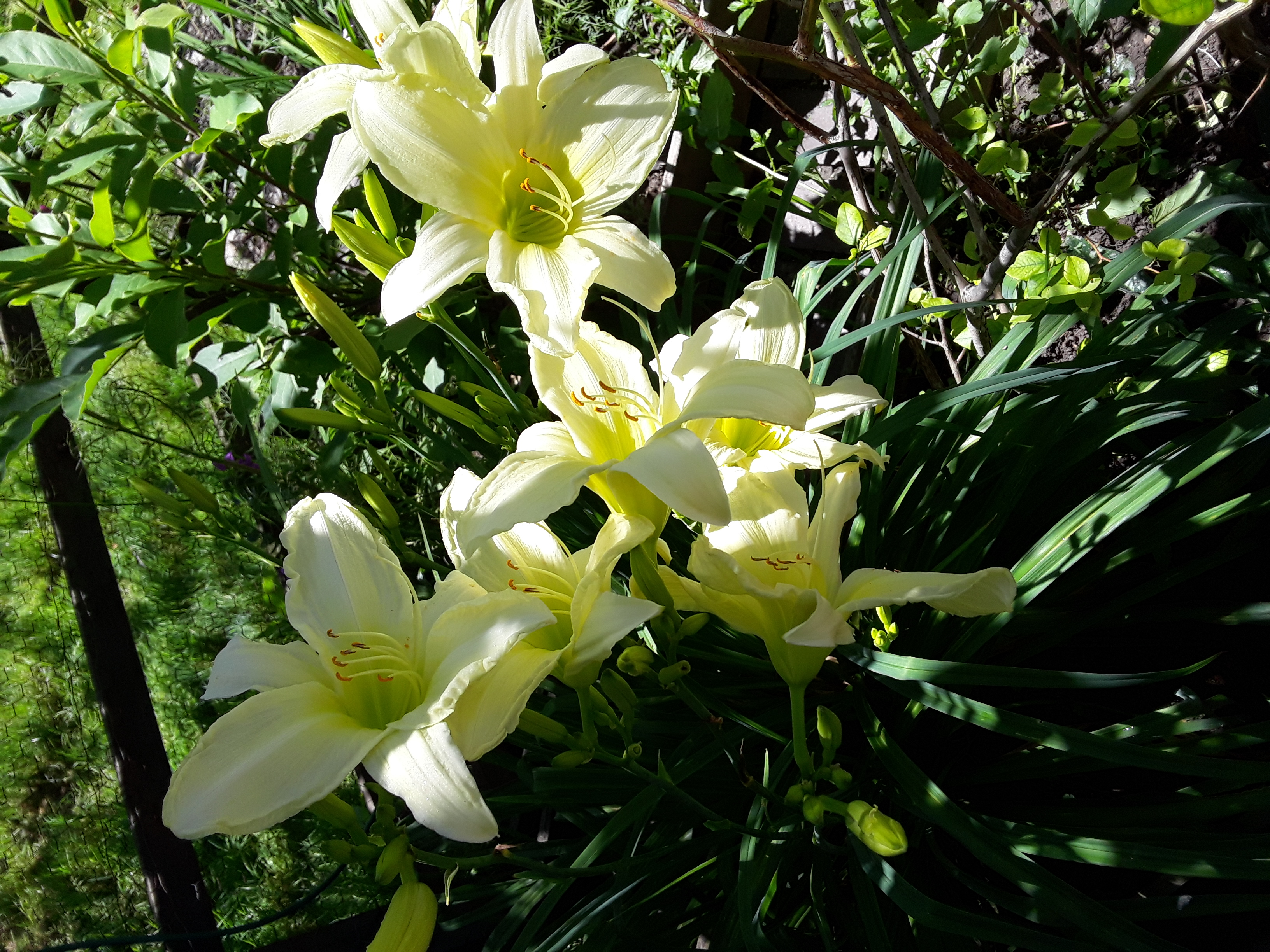 The daylilies have popped.  A pale yellow variety is my favorite.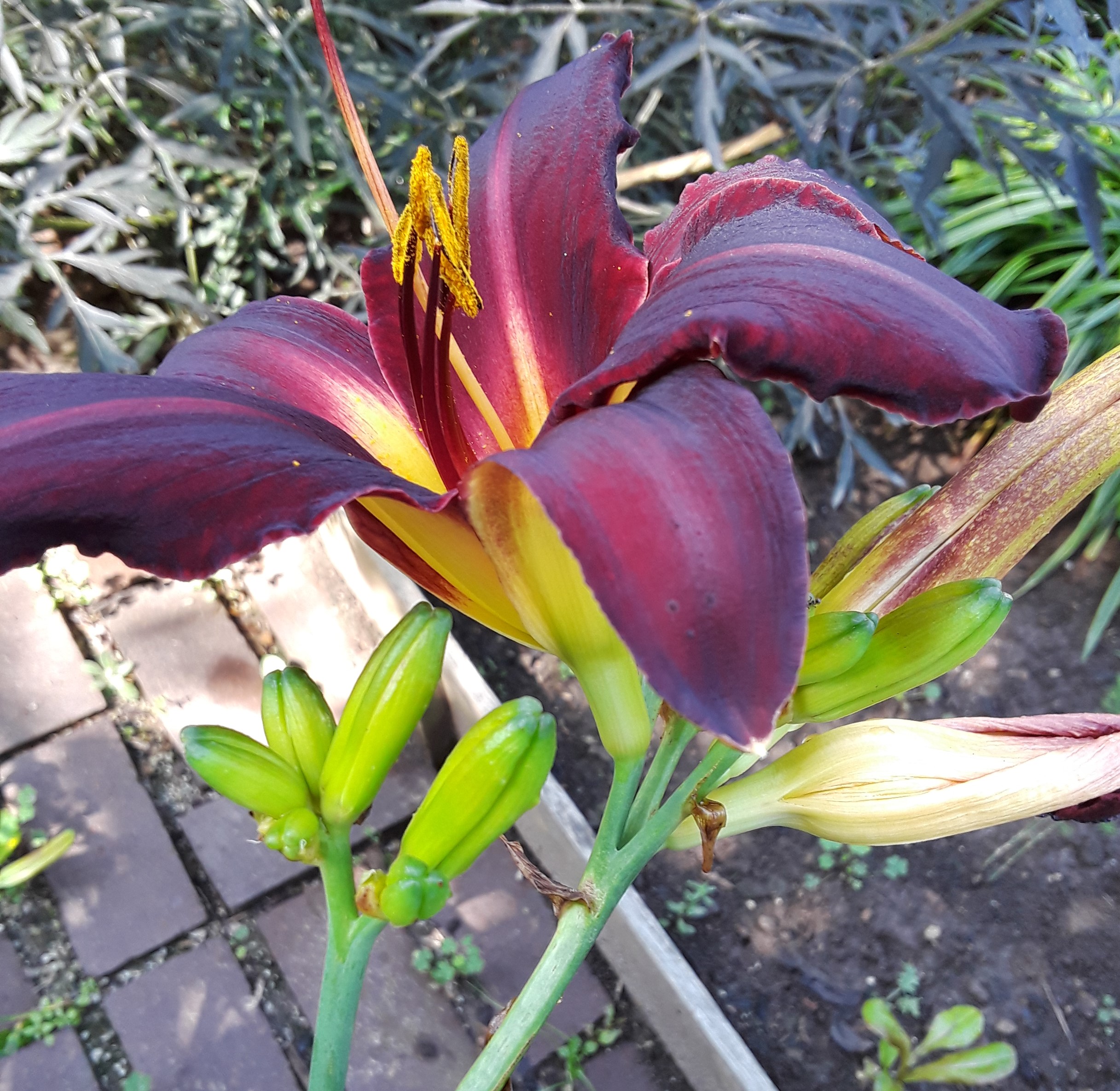 This daylily is dark and dramatic.  It also stains my clothing purple every time I accidentally brush against the faded blossoms.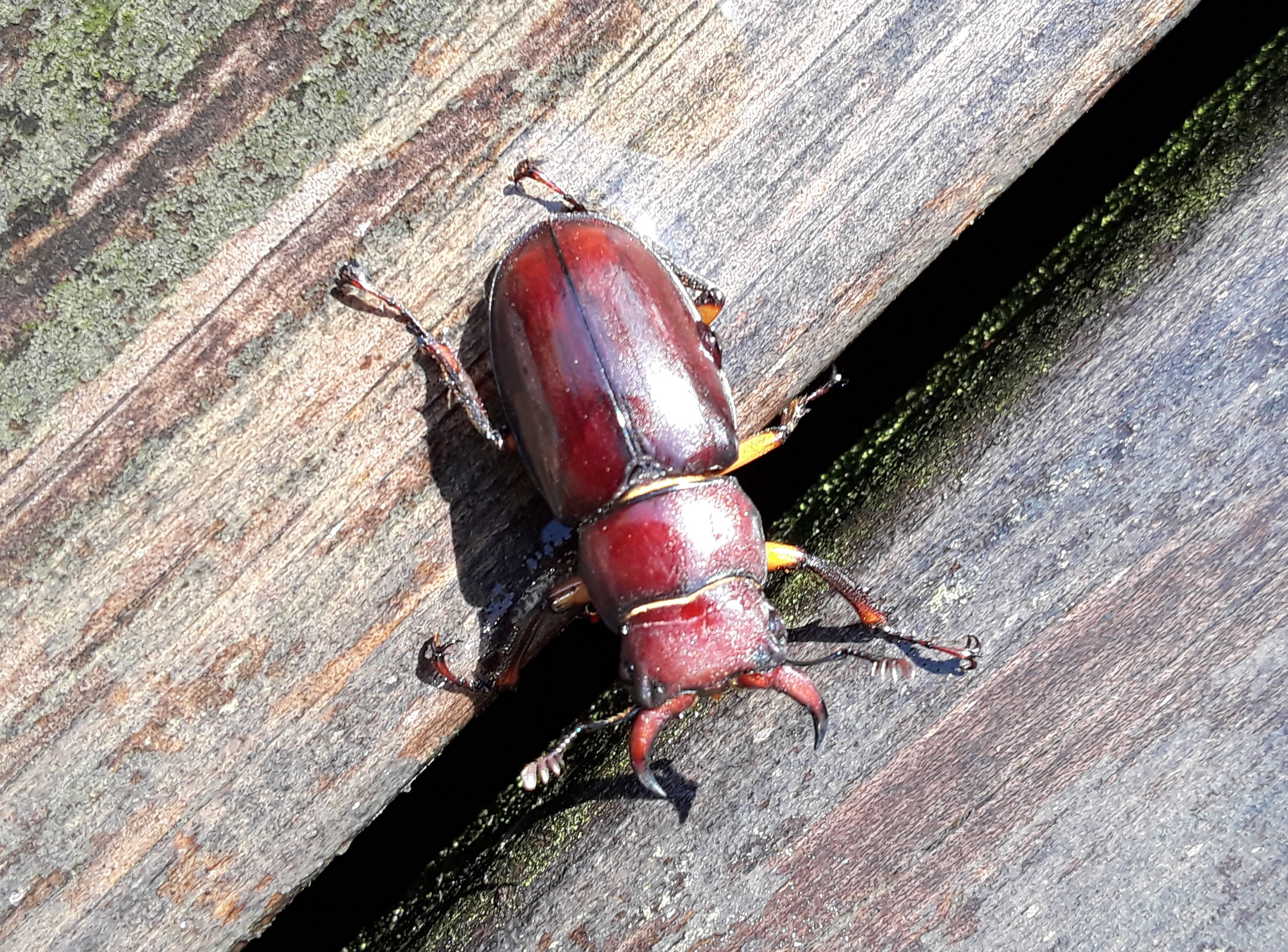 I found a ferocious looking stag beetle floating in my water can this morning.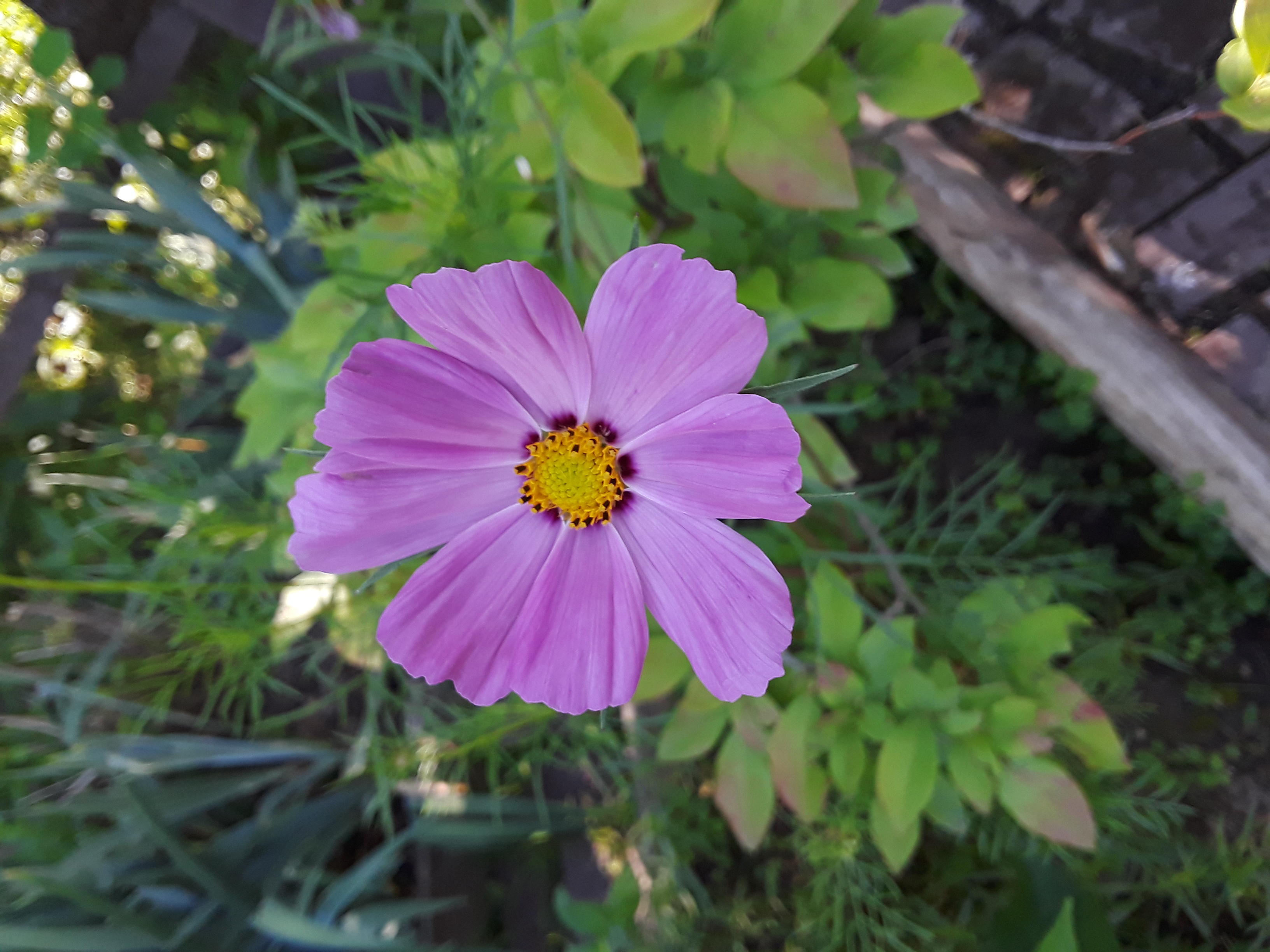 The old-fashioned cosmos has also been loving the weather.
Thanks for stopping by to visit my mid-July garden.  For more from gardens around the world, visit The Propagator!
© 2018 auntjoannblog.com. All rights reserved. See Legalese tab for permissions.